Services
·
Osijek, Croatia
Integration Engineer (m/f) - Osijek, Croatia
Job description
As a 4G/5G Integration Engineer of ENEA Telco products, you will get the opportunity to be part of the project team where your responsibility covers remote or onsite activities.
Main activities are installation, integration, upgrade, and verification of the delivered solution in the customer's mobile network. For candidates who show high skills in executing these activities, there will be an opportunity to grow into a Solution Architect role.
Your skills
If you are a highly motivated, fast learning, accountable and pro-active person who is ready for challenges and have experience with any of the following technologies (the more the better), you are likely a good candidate for us:
RedHat Linux
Python and/or BASH for scripting purposes
IP Networking and Protocols (IP, TCP/UDP, Radius, Diameter, HTTP2, SOAP, NTP)
Virtualization technologies such as VMWare vCloud/vSphere and/or OpenStack
Containerization technologies (Kubernetes, Docker, ...)
Experience with configuring and debugging Linux based software
Not to worry though, we don't expect you to know all that at the same time in-depth. We are ready to consider younger as well as more experienced engineers to our team, however those with more experience will be considered first.
We expect all to have good communication skills in Croatian and English (spoken and written) and are willing to travel abroad.
You will likely have a university degree that has introduced you to information and communication technologies, while equivalent experiences within the domain would be taken into consideration.
Your benefits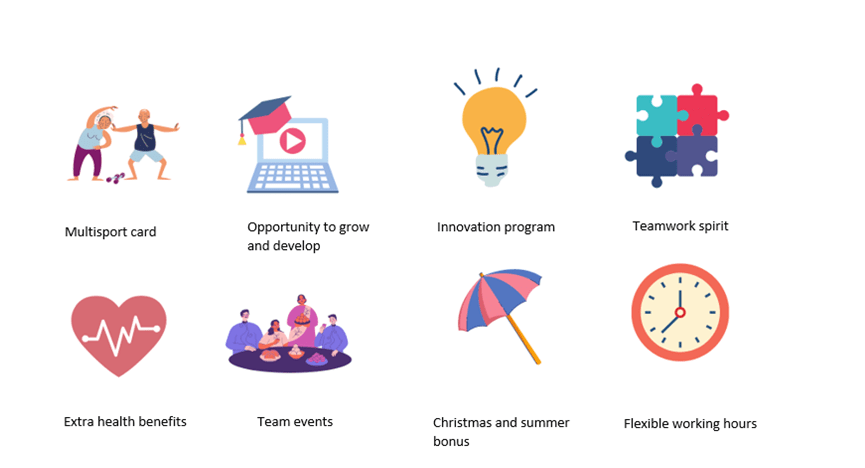 We'd love to hear from you!
If you are interested, please submit your CV in English by 16.02.2023. Candidates that pass pre-screening will be contacted.
Department

Role

System Integrator

Locations
We care about you
At Enea, we believe our employees are our most important asset and are dedicated to their well-being. We encourage, guide, and support employees, helping them to advance their careers while contributing to customer projects and to the success of our company.
We want our employees to be happy and healthy and encourage activities beyond work responsibilities. For example, we contribute to sporting activities, organize social events, celebrate successes and support all efforts for employee well-being. With us, you will find a stimulating work environment, where we reward extraordinary achievements and allow people to grow in their professional roles.
About Enea
Enea is a world-leading specialist in software for telecom and cybersecurity. The company's cloud-native solutions connect, optimize, and secure services for mobile subscribers, enterprises, and the Internet of Things. More than 100 communication service providers and 4.5 billion people rely on Enea technologies every day.
Enea has strengthened its product portfolio and global market position by integrating a number of acquisitions, including Qosmos, Openwave Mobility, Aptilo Networks, and AdaptiveMobile Security.
Enea is headquartered in Stockholm, Sweden, and is listed on Nasdaq Stockholm
Services
·
Osijek, Croatia
Integration Engineer (m/f) - Osijek, Croatia
Loading application form